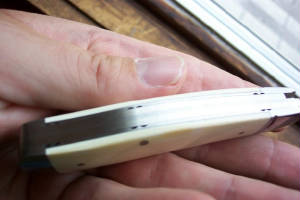 Something special about a pocketknife that speaks tradition. I used to think that fine knives were those of the mass produced type until I learned that there is nothing finer in a knife then the quality , detail and finish that can be imparted one at a time by the skill of the hand.
I have always been fascinated with antique and custom cutlery. Theres even more satisfaction for me in the making of my own knives. I own customs from some of the great makers and have observed processes used by several of them.
Its a pleasure for me to make an original piece, each knife is an adventure and a new challenge and I strive to become more well rounded with each new pattern or design.
Whether you seek a keepsake for collecting or a tough duty every day carry, Im creating the knife that you may have in mind. Stop by and let me know of your particulars. Thanks for looking
-CBostwick
circa 1890-1914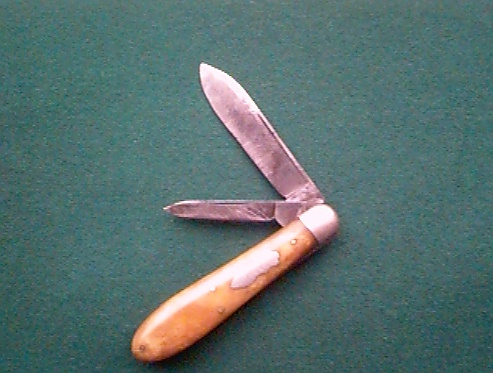 Antique Northfield teardrop Jack Ivory..Isnt it a beauty?